Coconut Cream
€ 22,00
Content: 350 ml.
WATER RESISTANT CREAM
Do you have sensitive skin and has it been long since you spent time sunbathing? Then Coconut Cream is the answer – it is gentle and relieves delicate skin.
This natural sunscreen is gentle, but still as effective as our other tan acceleration products. When used for a longer period, you will achieve a beautiful color that lasts for a long time.
The main ingredients of this cream are the color accelerator L-tyrocine and coconut oil, which work perfectly and soothingly as a moisturizer – in addition, it has a fragrant coconut aroma that awakens the feeling of the tropics.
Free shipping on orders over € 50
Application
Want to know more about how to use our Carrot Sun products? Look here!
In the sun:
Apply plenty of the product on the skin to get a nice tan and look after your skin at the same time.
Carrot Sun is ideal for holidays or solariums. The product does not contain SPF (Sun Protection Factor) but contains the substance lycopene which acts as a natural SPF.
We recommend applying Carrot Sun over a sunscreen. Contains almond and wheat germ oil. If you have sensitive skin, distress allergies or are gluten intolerant, please consult your dermatologist before use.
Inside out
This color-accelerating cream is one of our milder accelerators that is well suited to sensitive skin and helps to develop a tan if you haven't been in the sun for a while.
Mild does not mean that it will not promote your tan. If you apply this natural sunscreen for an extended period of time, you will achieve a deliciously dark golden color.
it contains the natural color accelerator L-tyrosine, and coconut oil, which is a wonderful, natural moisturizer that soothes delicate skin. This cream evokes a feeling of the tropics with its sensational coconut aroma.
Ingredients
Petrolatum, almond oil, wheat germ oil, ceteareth-20, cetyl alcohol, cetearyl alcohol, paraffin oil, coconut oil, lanolin, perfume
Coconut oil
Coconut oil is often used as an aftersun or sunscreen because it removes up to 20% of the sun's dangerous rays. It is also a good oil for dry skin as it is wonderfully moisturizing. The cream nourishes intensively, restores the moisture balance of the skin and leaves a lovely scent of coconut.
Almond oil
Almond oil is rich in Vitamin-E, which is a vitamin that improves skin health, prevents premature aging and prevents wrinkles. In addition to this, Vitamin-E prevents damage caused by ultraviolet rays.
Wheat germ oil
Wheat germ oil has a naturally preserved vitamin E and is a 100% pure, golden and nutritious oil which has, through gentle treatment, retained the natural tocopherol content. Tocopherol nourishes your skin and is incredibly moisturizing if you have eczema.
Get inspired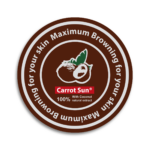 Coconut Cream