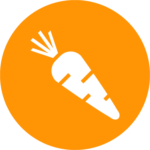 L-Tyrosin & yellow carbon oils provide coloring
Carrot oil is a natural colour accelerator that is present in our carrot and tropical fruit products.
The oil is rich in beta-carotene, which appears as a bronze-coloured hue on the skin. Beta carotene is therefore a contributor to the golden glow that our natural sunscreens accelerate. The carrot oil is also rich in vitamins A, E, and C and antioxidants.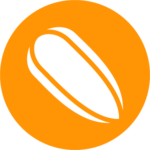 Rich in almond oil
Carrot Sun's products contain almond oil, which is rich in L-tyrosine – a natural colour accelerator.
L-tyrosine is an amino acid that promotes and stimulates the production of melanin in the skin after exposure to UV rays from the solarium or the sun. Melanin is a pigment that converts light energy into heat and is responsible for the colour of the skin and protects the skin from UV rays.
Adding L-tyrosine to the skin means that you need to spend less time in the sun than usual to achieve your desired colour or tan.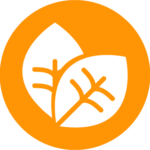 Henna strengthen your colour for a beautiful golden nuance
Henna is a plant extract that has been used to dye / stain skin naturally for hundreds of years. The Carrot Sun contains a type of henna that gives a rich golden-coloured glow and enhances your skin tone naturally. The use of henna also means that your tan has an incredibly long durability.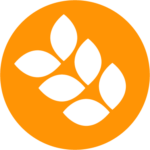 Wheat germ oil is packed with nutrients
Increase skin health, colour formation and moisture with our natural sunscreen. Wheat germ oil contains vitamins A, B, D, and E, omega-3 fatty acids and antioxidants. Vitamins, carotenoids and essential fatty acids nourish the skin while antioxidants protect the skin from free radicals formed by UV rays.